Hydrogen Connect Summit 2023-Meet Asia's H2 Who's Who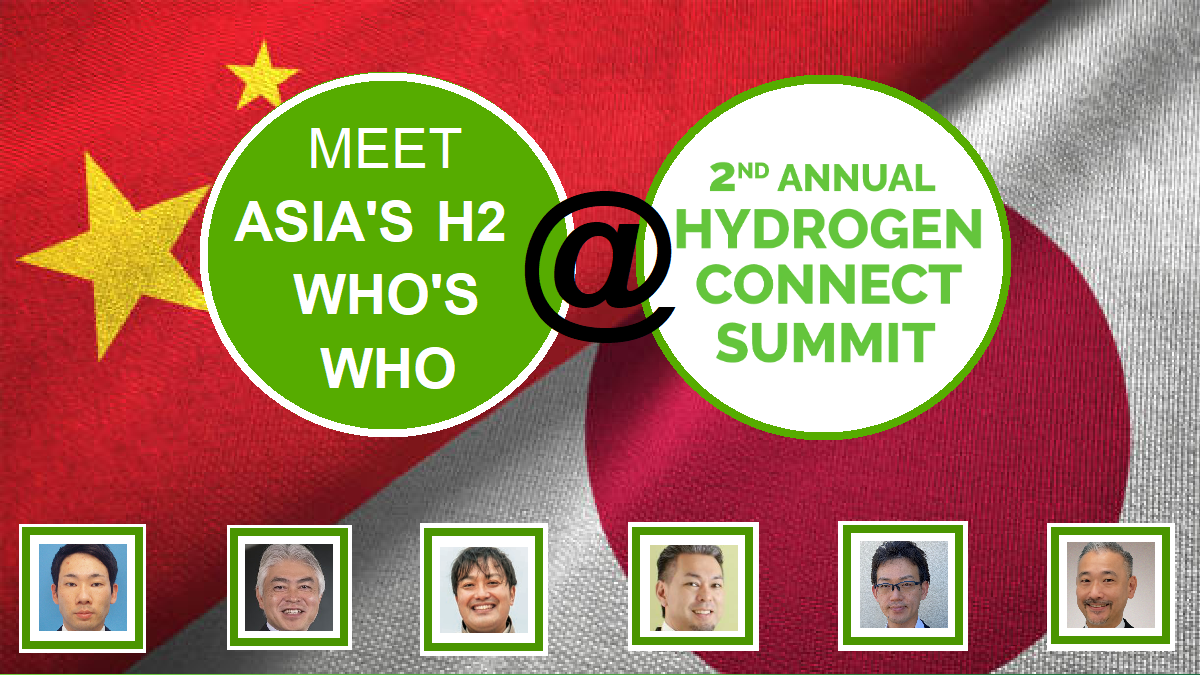 Date: 10-Aug-2023
2nd Annual Hydrogen Connect Summit
6-7 Sept 2023 | Brisbane Convention & Exhibition Centre Pre-Summit Workshops & Site Tours on 5 September 2023 (limited spots)
The Queensland Gas Association is proud to be a Supporting Partner on Hydrogen Queensland's 2nd Annual Hydrogen Connect Summit 2023. The QGA is excited to offer its industry network a Special 20% Discount off Summit registration. To take advantage of this offer please register via this unique registration link and enter Discount Code: https://rb.gy/jmmee
RE: MEET ASIA'S H2 WHO'S WHO AT HYDROGEN CONNECT SUMMIT
With less than a month to go until the 2nd Annual Hydrogen Connect Summit 2023 convenes in Brisbane (6-7 September), we would like to introduce you to the International VIP Presenters who will discuss their future investment and offtake intentions.
Japanese & Chinese investment into Australia's hydrogen economy is prolific and plentiful. Events like Hydrogen Connect Summit allow key decision makers from across Asia-Pacific to come together, network, forge relationships, and partner with Australian businesses on key hydrogen projects.

International Industry Contributors:
Dr Takehiro Maruyama, Project Leader for Maritime Hydrogen Fuel Systems, Yanmar Holdings
Naoya Takeda, Manager Hydrogen Business Strategy Division, Kansai Electric Power Company Inc
Ryan Matsutani, Manager New Energy Business Development, Marubeni Corporation
Shinichi Tokuda, GM Business Development, Mitsubishi Gas Chemical Company
Motoya Nakamura, Managing Director, IHI Engineering Australia
Tak Adachi, Trade and Investment Commissioner Japan, Queensland Trade Commission
Peter Lu, CFO, Censtar
View our complete line-up of 100+ Presenters: https://shorturl.at/amoBV
REGISTER NOW : https://rb.gy/jmmee
* Group Bookings of 4 or more save an additional 20%.
* Reduced rates available for Start-ups, SMEs, Students & Trainees.
Premier Partner

➤ What? 2nd Annual Hydrogen Connect Summit 2023 ➤ When? 6-7 September 2023 (Pre-Summit Workshops & Technical Tours on 5 September) ➤ Where? Brisbane Convention & Exhibition Centre ➤ Who? 600+ C Suite Executives, Heads of Department, Academic Professionals, Senior Management representing upstream, mid-stream and down-stream layers across Australia's Hydrogen supply chain. ➤ How? Register Now
Back to list