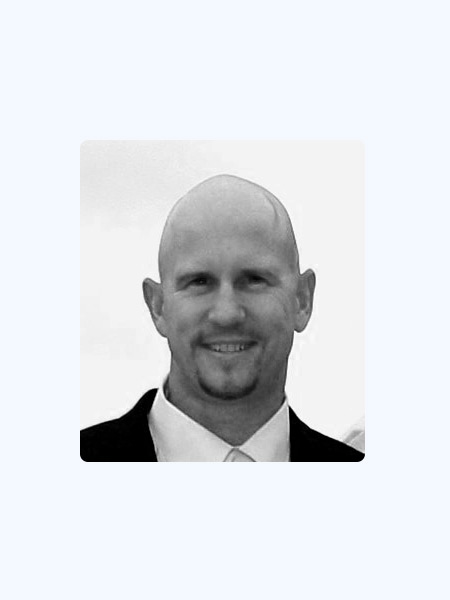 Rockie Whitbread
QGA President
As President, Rockie heads up the board who are focused on QGA being the voice of the gas industry. He leads our team in promoting quality member services and in creating a more user-friendly platform for our members as we play a leading role in the industry.
Rockie is passionate about QGA becoming more aligned with member services, bringing people's experience into the fold and providing value-adding events that present opportunities for industry networking and education. He wants members to be as excited about QGA as he is!
His qualifications include: Gas approval certifier, Gas work licence, Gas approval authority for Type A and Type B appliances and electrical licence. He also holds a Cert IV in Training & Assessment and conducts training in the gas sector.
Rockie says he enjoys being involved in new and exciting projects, such as the development of hydrogen as a fuel. He is always happy to help overcome a challenge and is proactive in becoming involved in pilot projects within the industry.
Kayne Herriman
Vice President
Kayne's role as VP is to support our President in his duties. He is a long-term member of QGA and a dedicated member of the board.
Kayne holds a Bachelor of Electronic Engineering, is a registered Professional Engineer of Qld, is a trade qualified electrician, refrigeration and air conditioning mechanic, holds an accredited auditor's licence in electrical safety for the Electrical Safety Office Qld, and is an approval authority for Resource Health & Safety Qld.
Kayne enjoys helping others move through their challenges by looking at things in a different light. To him, it's all about safety and compliance. He also enjoys solving challenging problems and is skilled at formulating practical solutions that others may find too difficult.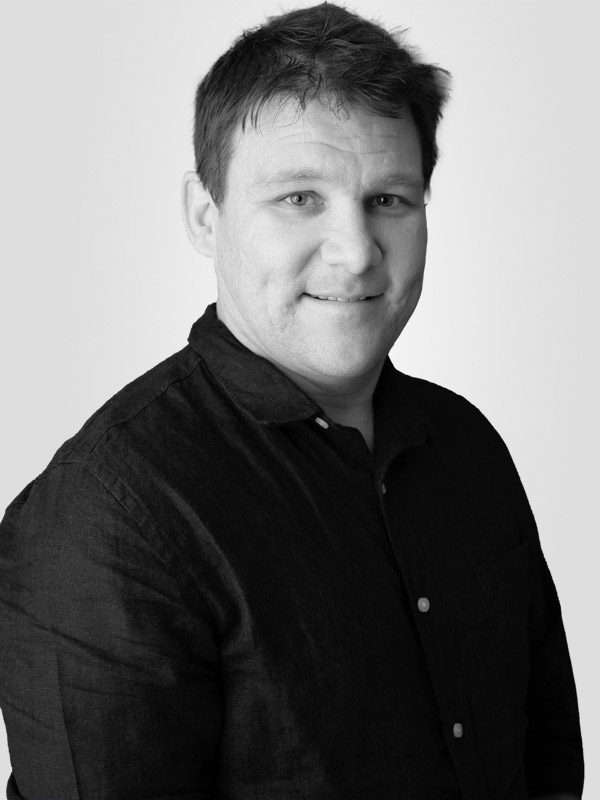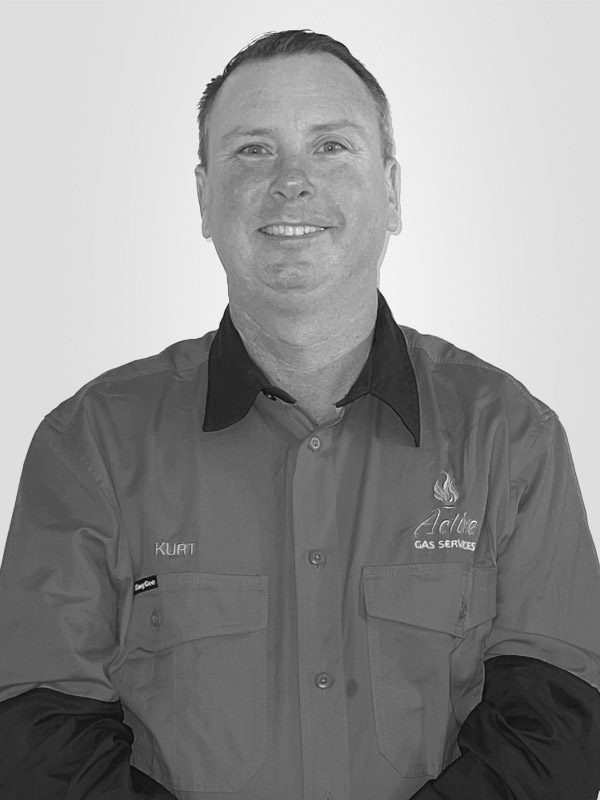 As Secretary, Kurt plays an invaluable role on the QGA committee by supporting the President in ensuring the streamlined functioning of our board as we work towards our shared goals. He arranges meetings, maintains effective records and is responsible for communication and correspondence on behalf of the board.
Kurt collaborates with our administrator, Michelle, to support members with their questions or issues. He shares his extensive knowledge and expertise in the form of technical support and is happy to answer questions and steer you in the right direction.
Kurt holds a Type A gas licence, Type B gas licence. He also holds a restricted electrical licence, a restricted plumbing licence, and is a QGA approved certifier and Type A appliance certifier.
When it comes to gas servicing and breakdowns, Kurt enjoys resolving issues and overcoming challenges by formulating solutions to a wide variety of problems.
Darrel's role as Treasurer encompasses dealing with the financial side of QGA, including financial reporting to the committee and members, to ensure the organisation is run professionally and transparently.
An industry veteran of 30 years, Darrel is the past President of QGA, a role he served in for 13 years. He holds a GradDip Mgt (Learning), Dip VET, Dip TDD, FAIM and is a JP (Qual). He applies this comprehensive knowledge as an expert technical adviser for the gas industry.
Darrel is a technical education director in the gas, electrical specialisation for the gas industry and the commercial food equipment industry. He is a qualified and licensed electrical fitter mechanic, electrical special class/electrical contractor, Type A gas fitter, Type A approval authority for the Queensland Gas Association including Type B gas qualified and Type B gas approval authority.
He is passionate about mentoring and sharing his comprehensive knowledge to collaborate in lifting standards for the benefit of the industry as a whole.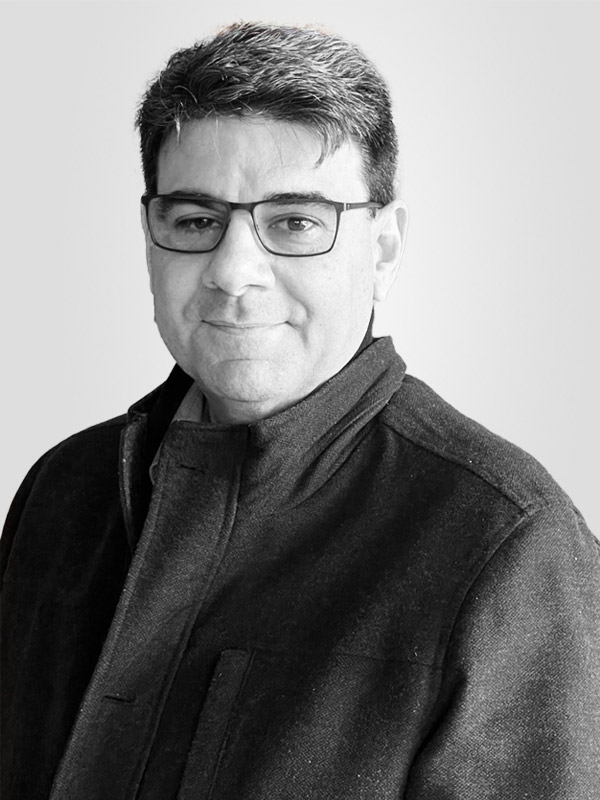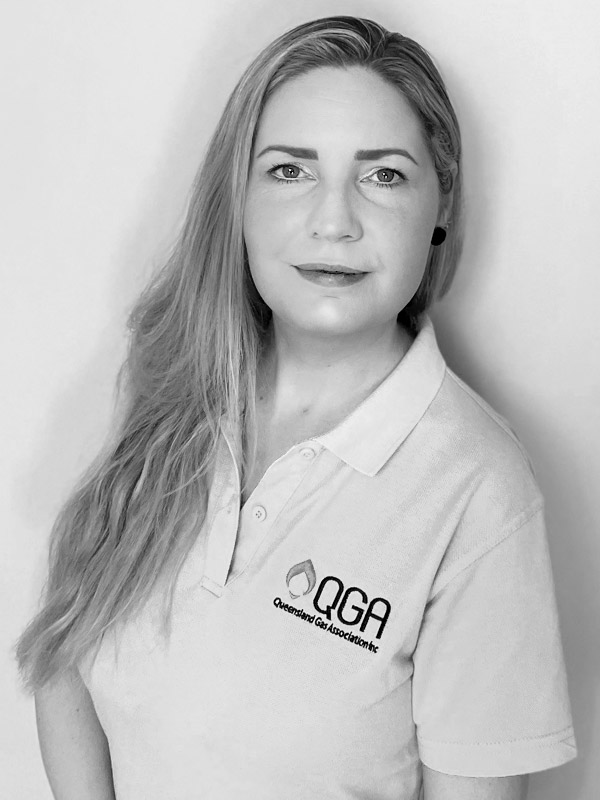 Michelle Crossan
Administration Officer
Michelle is our administrator extraordinaire! She provides invaluable support to the QGA board and all our members with her well-organised, capable, friendly and approachable manner, and she quickly builds rapport with everyone she meets.
She is responsible for liaising with our members and customers, addressing any questions you may have about QGA membership, our gas approval application process or compliance with the Australian Standards. She also assists customers by allocating a gas fitter from the QGA membership base to gas fitting projects.
Michelle's role also encompasses the compilation of our bi-monthly newsletter, sending out industry updates and amendments you need to be aware of, information from RSHQ or the inspectorate.
With a strong retail background, Michelle is entirely service focused. Since joining the QGA team in 2018, she's gained extensive knowledge of the gas industry, and if she doesn't know the answer, she can certainly point you in the right direction.
Want to be a part of the QGA Community?
Starts at just $120/year*, paid annually.
We're mentoring, educating and supporting gas professionals. Membership price quoted includes GST.