AGM 2022 Election of Office Results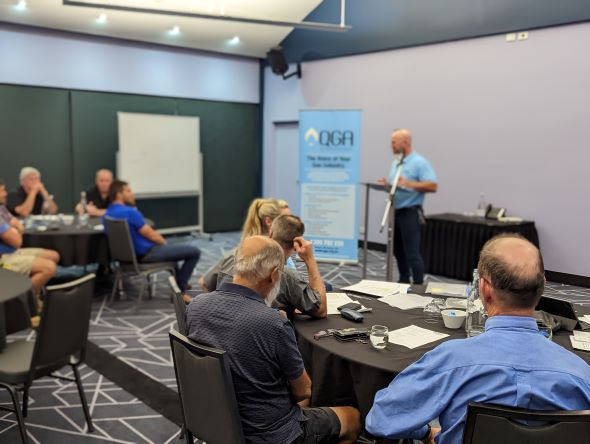 Date: 24-Nov-2022
The QGA Annual General Meeting was held on Wednesday the 23rd November 2022. Thank you to all present who were able to attend the evening, and to all QGA Members for their ongoing support and involvement in the Queensland Gas Association.
Executive Committee reports were presented and the Election of Office 2022/2023 took place. A big congratulations to our new office bearers who were nominated on the evening.
Executive Committee
QGA President-Rockie Whitbread
QGA Vice President-Kayne Herriman
QGA Treasurer-Darrel Vecchio
QGA Secretary-Kurt Ewart
Members Committee
Kent Vickers, Kurt Lewis, Glen Hanna, Peter Thompson and Luke Cox
The Queensland Gas Association looks forward to the year ahead with very interesting PD sessions (recommended by our members), field trips and welcoming new members onboard!
Back to list